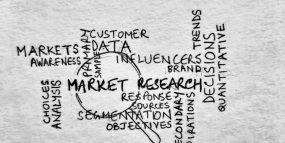 Using this key step, we help our customers maximise ROI. From uncovering market needs and gaps, TG influencers and decision drivers, to competition analysis, product and efficacy studies – we provide full-suite market study and research services.

Appropriate tools and methodologies are applied depending on the customer's end-goals and go-to-market strategies and timelines. The interventions last from a few weeks to several months, and range between small focus groups to national-level insights – we recommend the optimal approach to our customers. 

Using the output, our customers have taken key decisions leading to enhanced product suite, growth in revenue and expanded markets.
Our customers look at our strategy and roadmap services as an opportunity to step back and look at the market-problem-solution eco-system as a whole.

Our strategy recommendations emerge from a systems approach assimilating various data points: market trends and gaps, all stakeholders' interests and needs, SWOTs, customer's past experience, growth targets, BHAGs, existing infrastructure and resources, and so on. The LRP that emerges includes product suite, resource and infrastructure requirements, investments and growth trajectories.

With this clarity, our customers are able to move fast into implementation stage and plan for appropriate allocations of the necessary funds and resources.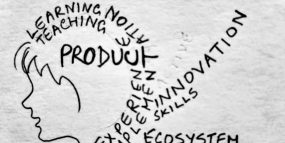 What the end-user interacts with, and the experience they have while doing so, determines product and business success. Our full-suite product design and development services ensure all stakeholders have the best outcomes and experience, leading to great business outcomes.

Our services include analysis, concept and design, development and testing, and preparing the customer to implement and deliver. We have extensive experience of creating K12, Higher Ed, Online and Corporate learning products and systems that include textbooks, video and animation, full multimedia and online learning, augmented and virtual reality-based learning and classroom content.

We make sure the teacher is not forgotten in this mix! 
---
Customised solutions
We would be happy to discuss the environment you operate in and the challenges you face as you serve learners, parents, instructors, business owners and share-holders. Our past experience and solutions can be leveraged; however, in a fast-changing space, we are happy to assist with exploratory conversations that can possibly lead to new ways of teaching and learning. Many of our projects in the past have gone into uncharted territory and have borne unexpected dividends for all! Most importantly, we have built life-long relationships during these journeys.
Outsourcing support
Given our deep relationships across industry, we are able to pass on resource and cost advantages, excellent vendor partners and a wide range of design and development capabilities. We handle negotiation, project-management and end-to-end project development in situations where the customer is looking to outsource.
: the bridge between your learning needs and optimum solutions
: serving online, corporate, higher ed and k-12